Princess parties can be a lot of fun for young girls – and young boys too, who can dress up as knights! Children can dress the pony up as unicorns by attaching a horn to its head and tying ribbons into its mane.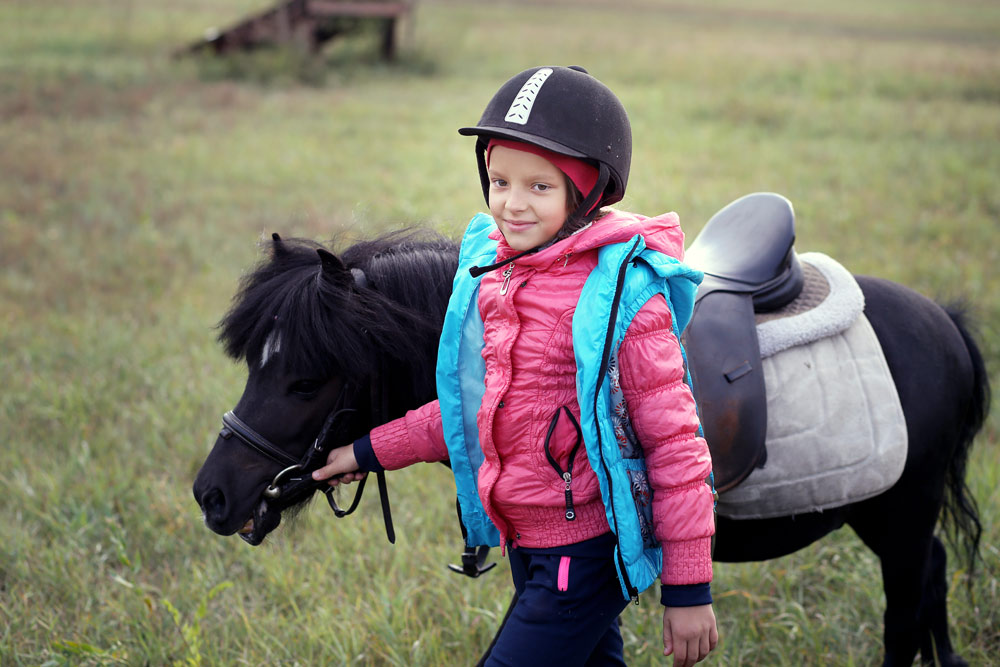 Cowboy or cowgirl parties are great too, and very popular with children who are perhaps slightly older. Kids get to show their patriotic side by adorning themselves and their steed with the Stars and Stripes, with a pair of cowboy boots to give the entire look the finishing touch.And of course, there's the ever classic My Little Pony theme, where everything gets to be as bright and as colourful as possible. Top off the entire party with pinks, purples and bright blues, and serve snacks that serve the taste of every colour of the rainbow.
Is it safe?
Trained staff is usually onsite to help the child on and off the pony, as well as to be present on either side of the animal. Children wear protective equipment such as helmets and western saddles, which are normally recommended for youngsters as they can hold on to the saddle horn for a safer grip.The ponies themselves are chosen for their quiet and docile characteristics. They are trained to be calm, patient and not given to fright or panic easily. They will be used to being around people so excitable or high-spirited children will not disturb them.Pony parties are usually held in enclosed spaces and areas which are fenced in. This is to ensure that the ponies do not escape and are given a visual boundary that is clear to them.Along with all of the above, the ponies are usually experienced and used to being around children, having been tested for temperament and the personality needed to be around kids for a considerable amount of time.